Monkey Treasures Galore...children's wooden toys & gifts
Newsletter
Subscribe to our newsletter for updates, specials and general monkey business!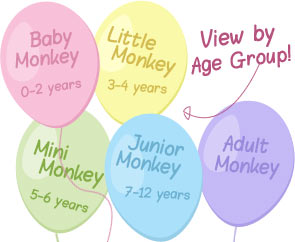 Fathers Day Gifts Now Available
Check out the fabulouse range of Smart Games & Metal Earth 3D Models now available for Fathers Day!
CHRISTMAS TREASURES!
These fabulous Christmas themed gifts are now available, including a beautiful Advent Calendar for the whole family to make and enjoy plus a choice of many stocking fillers too. Avoid the rush, place your order now so they arrive in time for Christmas. STOCK IS LIMITED
NATURE PLAY IS HERE TO STAY!!!!
If your children love playing with sand or water, whether its in the sand pit, the bath or at the beach......these fabulously designed toys are a must this SUMMER!!
Nature play is essential to a child's wellbeing and development. It promotes scientific and ecological awareness, problem solving and creativity in our kids and is FUN for everyone!
To help encourage your little monkeys to enjoy the outdoors more, check out these fabulous range of nature play toys now available!
STRENGTHEN IMAGINATIONS & FINGERS AT THE SAME TIME!
Cleverly designed NEW block sets from Top Bright provide a unique experience in block bulding, with their specially designed connectors - developing strength in little fingers whilst they play. Beautifully finished, super colourful and packed with a variety of blocks, alphabetic letters, numbers and the choice of bright animals or emergency vehicles - there's a set for both boys and girls to explore!
Get hooked on Smart Games
Smart Games will get you hooked!!! These fabulous logic games challenge little & big monkeys alike. These games are the perfect gift for those who are difficult to buy for. Perfect Christmas Gift that the entire family can enjoy!